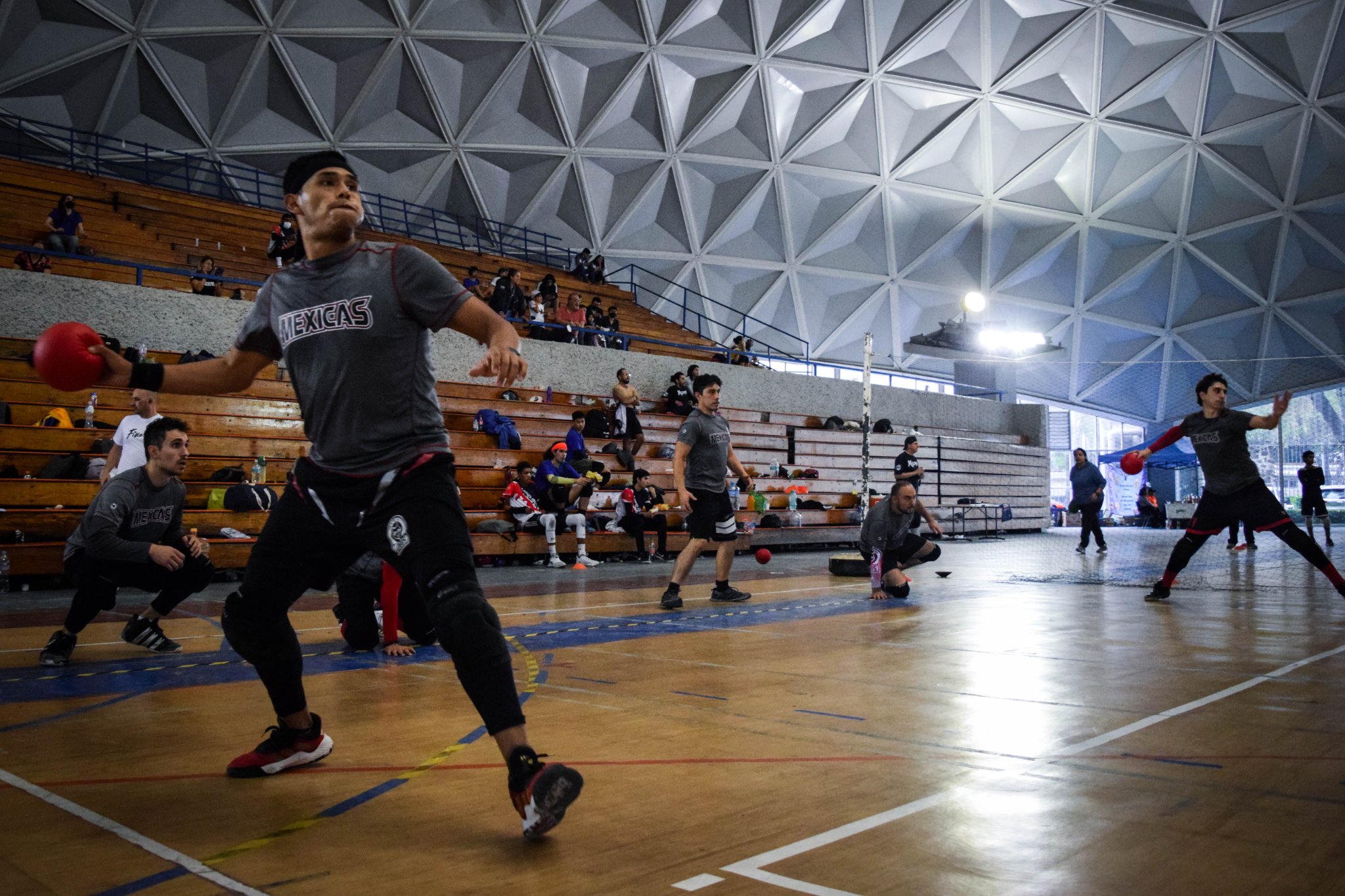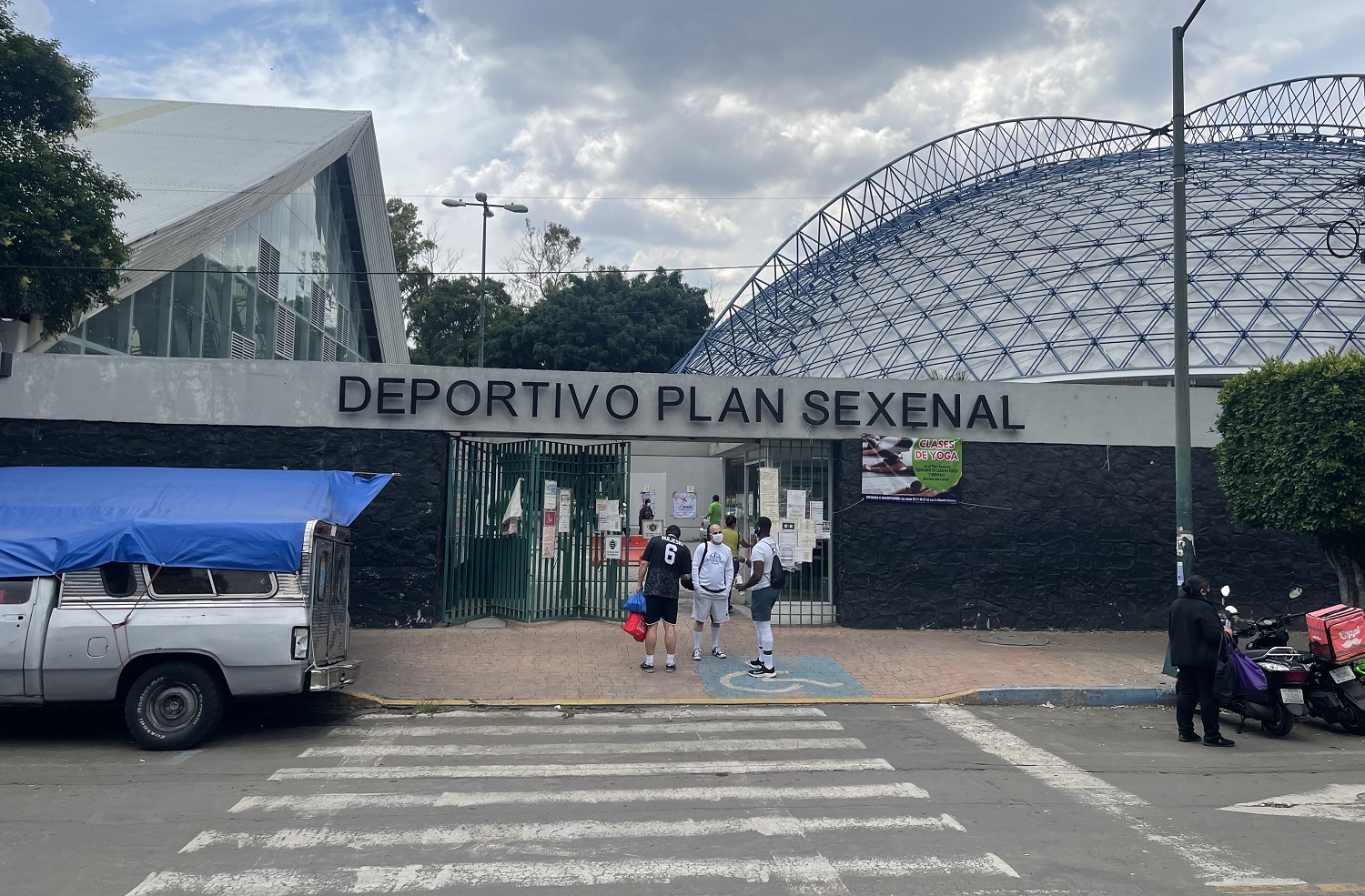 FDC Mexico City 2022 was held at the Deportivo Plan Sexenal sports complex in Mexico City on June 24-25, 2022. The tournament was presented by the Federación Mexicana de Dodgeball, the Asociación de Dodgeball de la CDMX and Dallas Dodgeball in affiliation with the World Dodgeball Federation (WDBF). Nineteen teams in both men's and women's divisions competed in the WDBF-based, 7-inch foam dodgeball tournament.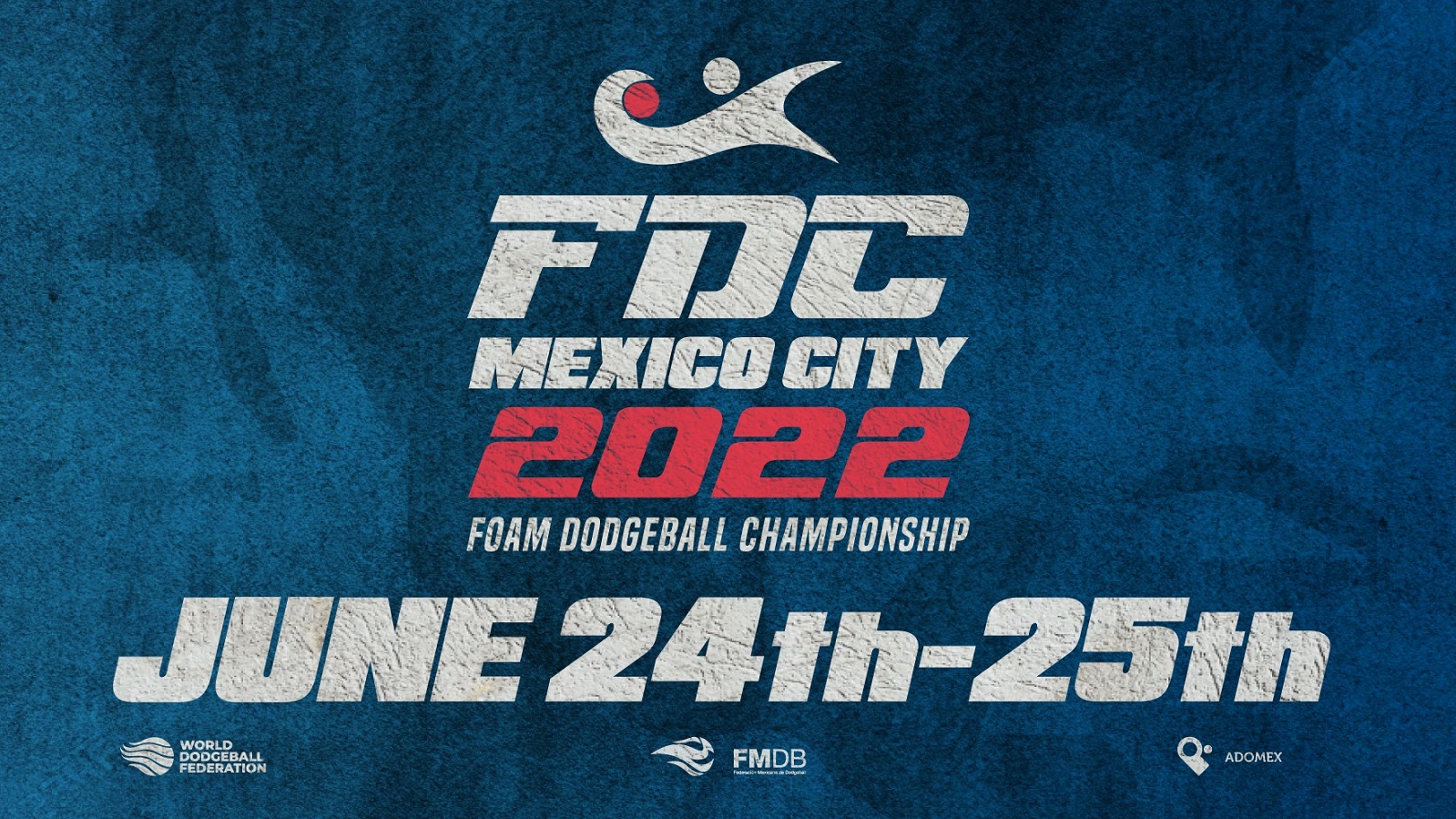 Mexico City was a spectacular location for the tournament. The international city of almost 10 million people (22 million in the greater metropolitan area) is beautiful, vibrant, historical, modern and safe. The striking venue, with its domed arena, set the stage for an exciting competition.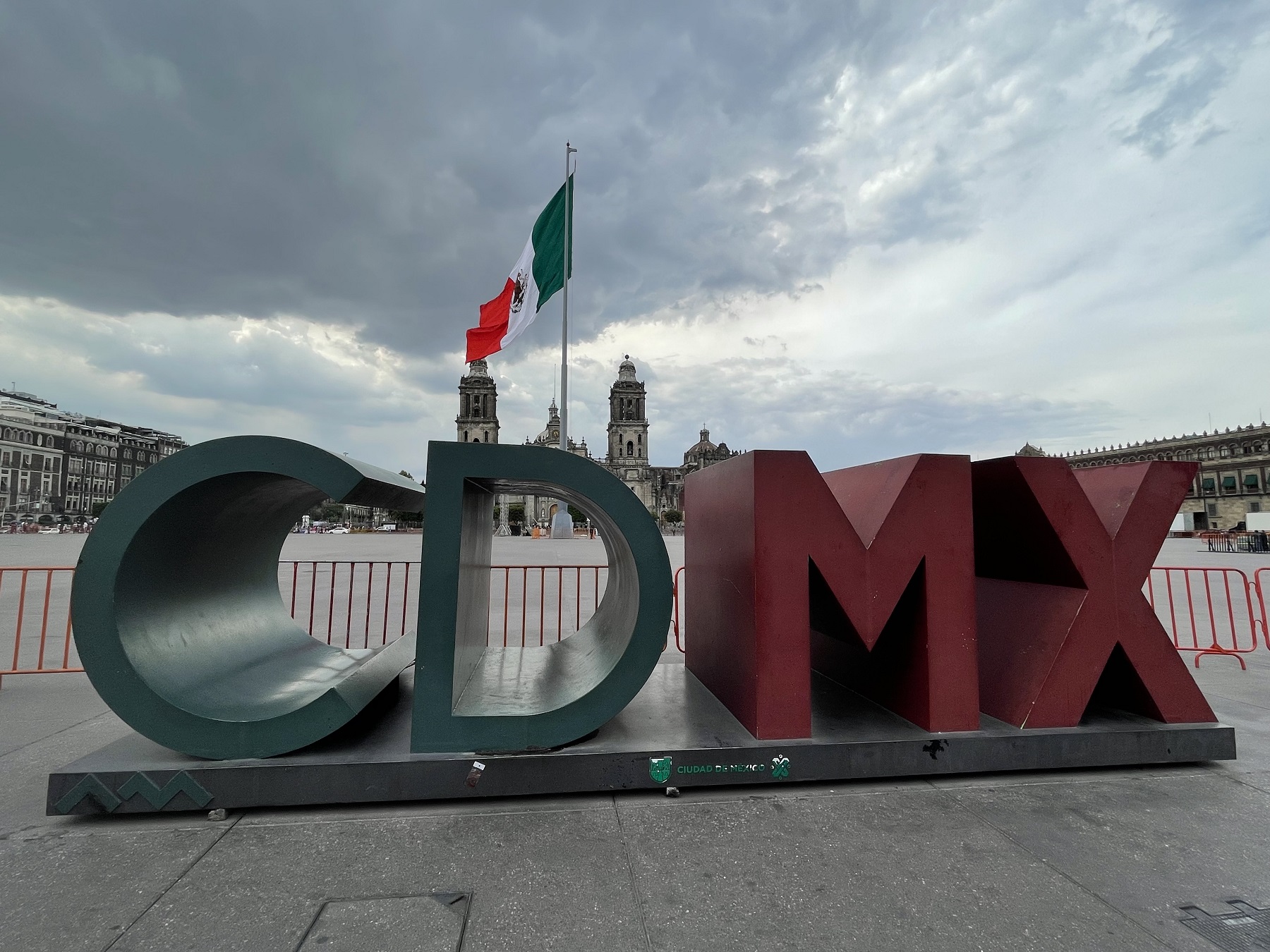 Mexico organizers, teams and players extended friendly, welcome hands to visiting U.S. teams and players, and many friendships were made during the tournament.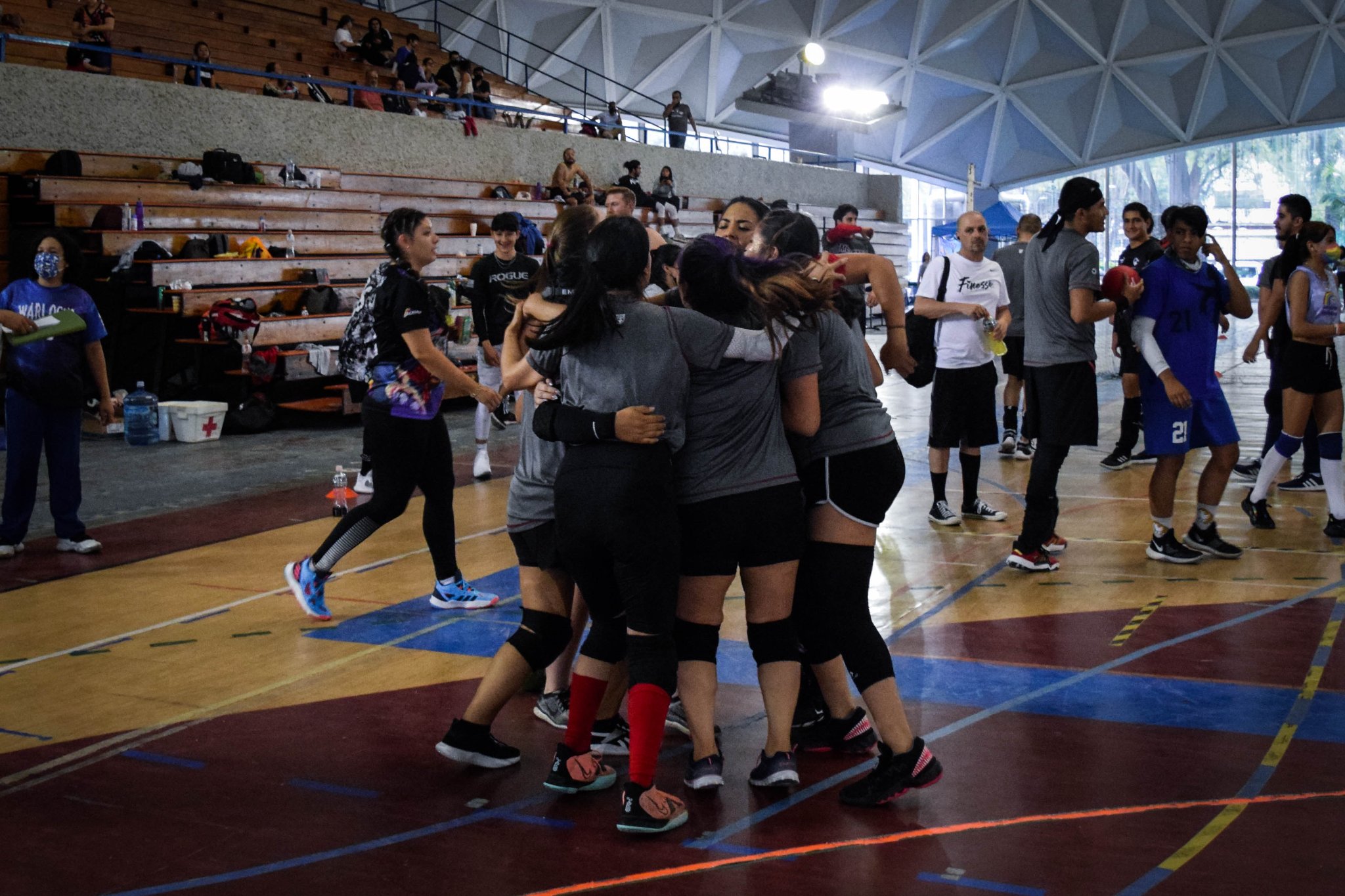 On the court, the dodgeball action was passionate and fierce. Many wins were celebrated with enthusiastic jubilation, reflecting the passion for the sport of dodgeball in Mexico.
Anarchy prevailed in the men's division after making an epic comeback against the Outsiders. In the women's division, X-Women claimed the championship trophy.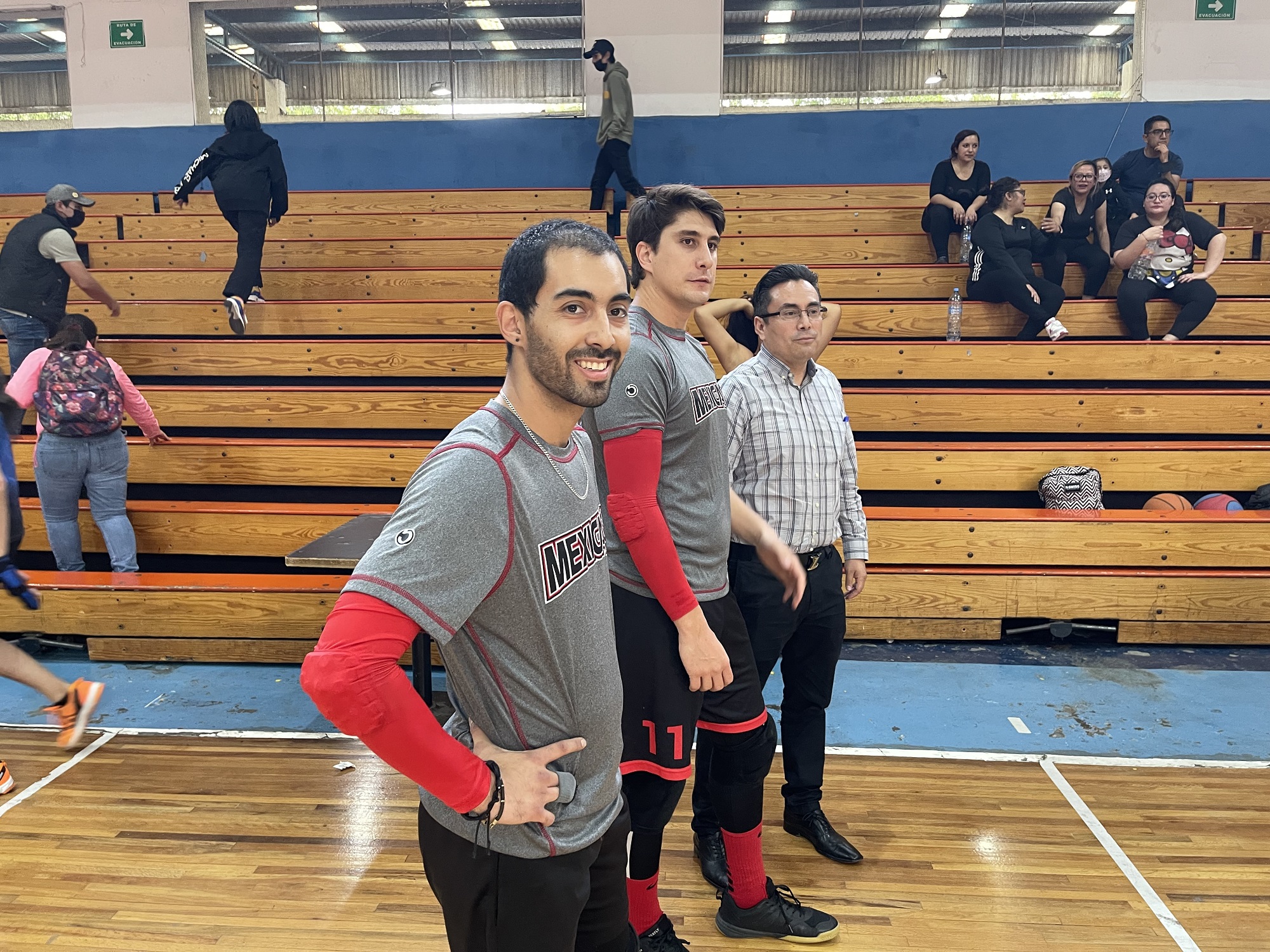 Special thanks go to the Federación Mexicana de Dodgeball and the Asociación de Dodgeball de la CDMX for staging a spectacular and special event. These two organizations, along with other affiliated dodgeball organizations throughout Mexico, are expertly and enthusiastically building a world class dodgeball scene in the country.
FDC Mexico City 2022 Facebook Event Page: https://www.facebook.com/events/902759310385334/
FDC Mexico City 2022 Results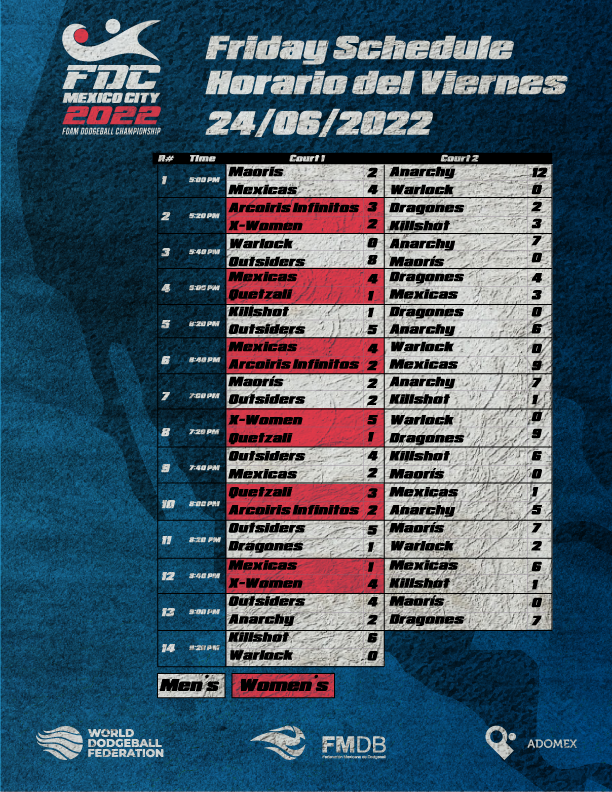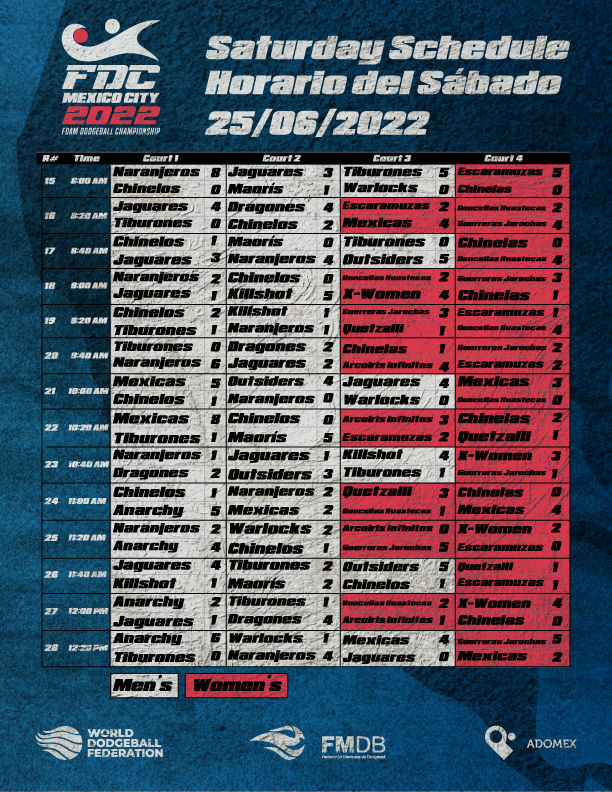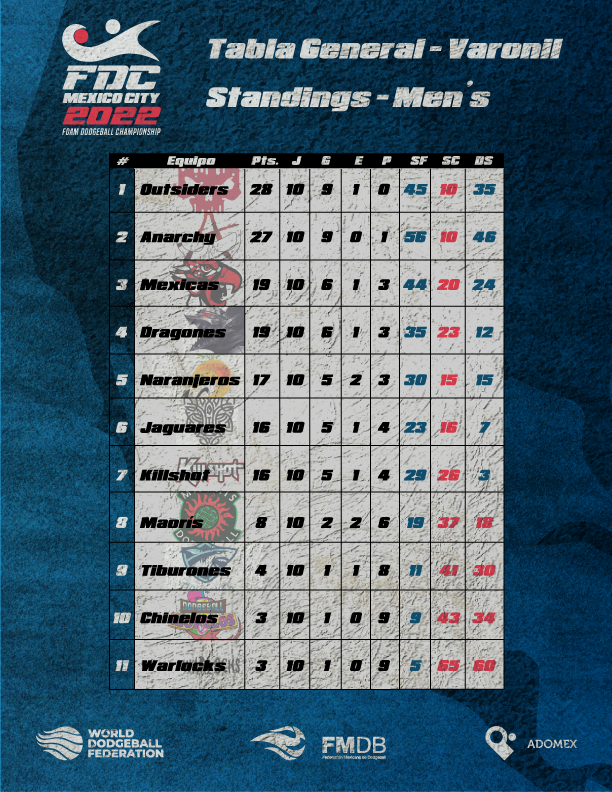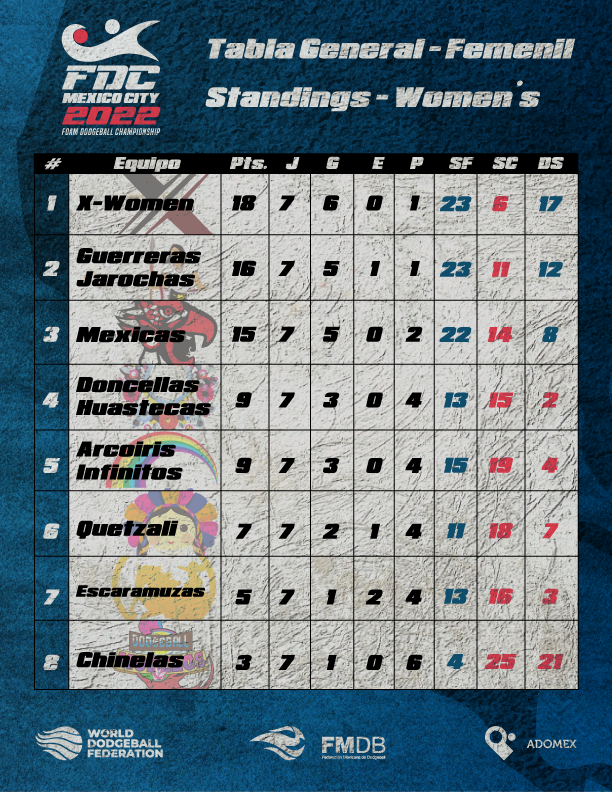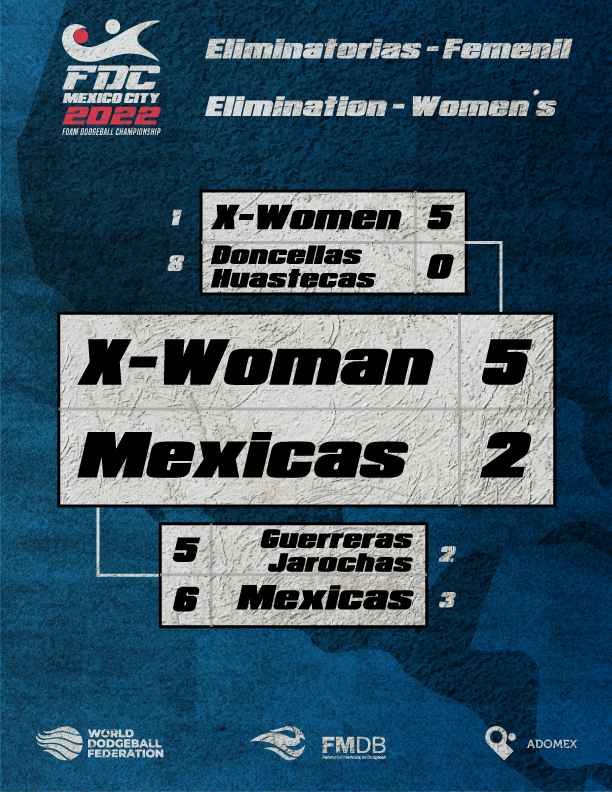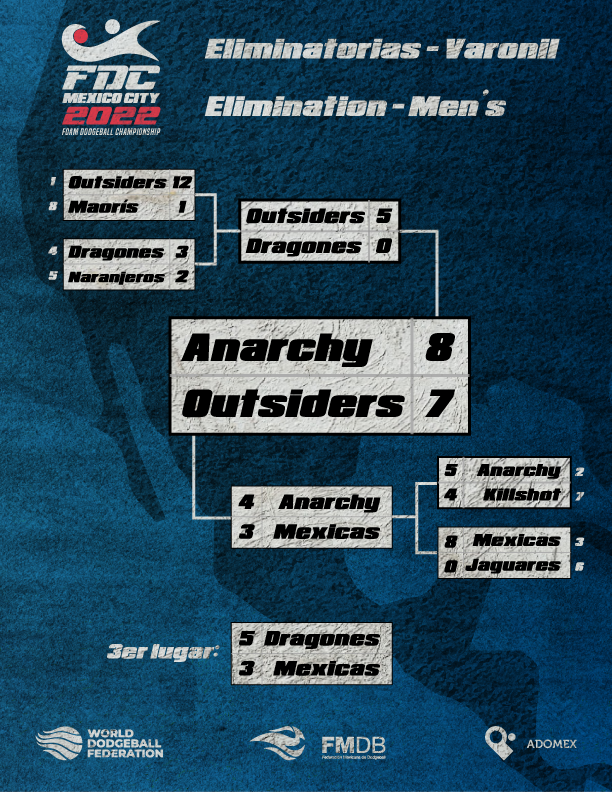 FDC Mexico City Champions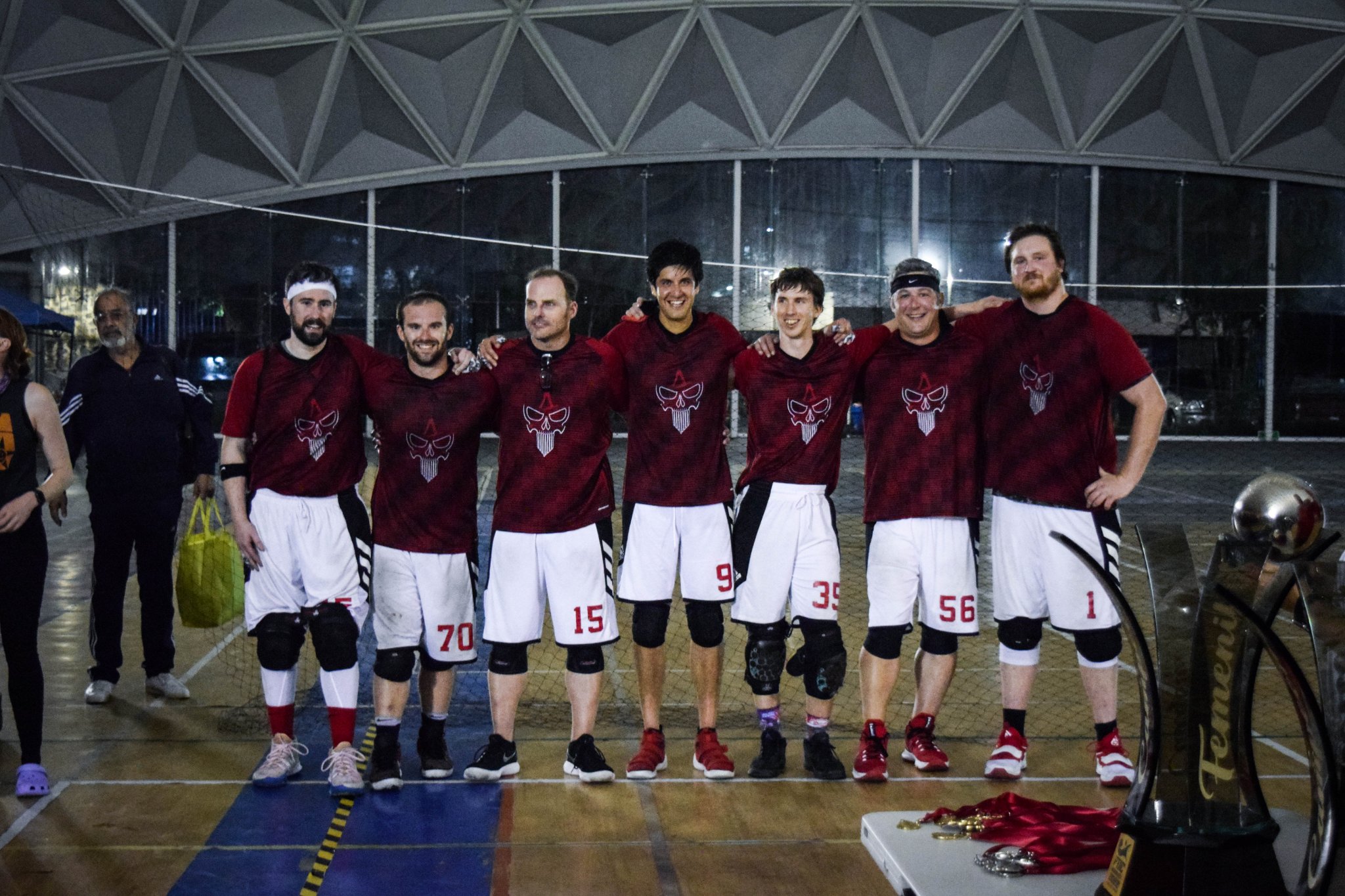 Anarchy, 1st Place Men's Division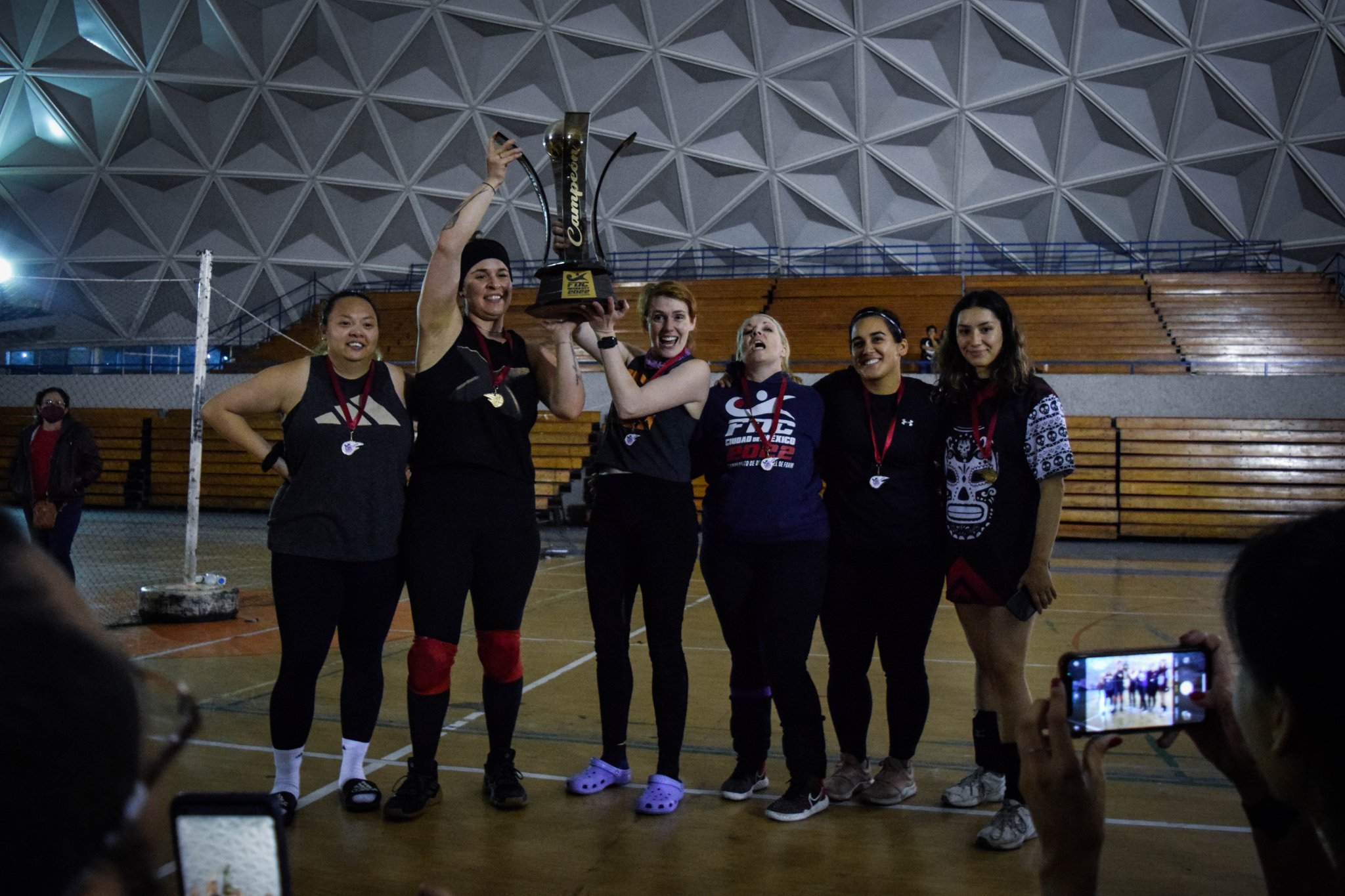 X-Women, 1st Place Women's Division