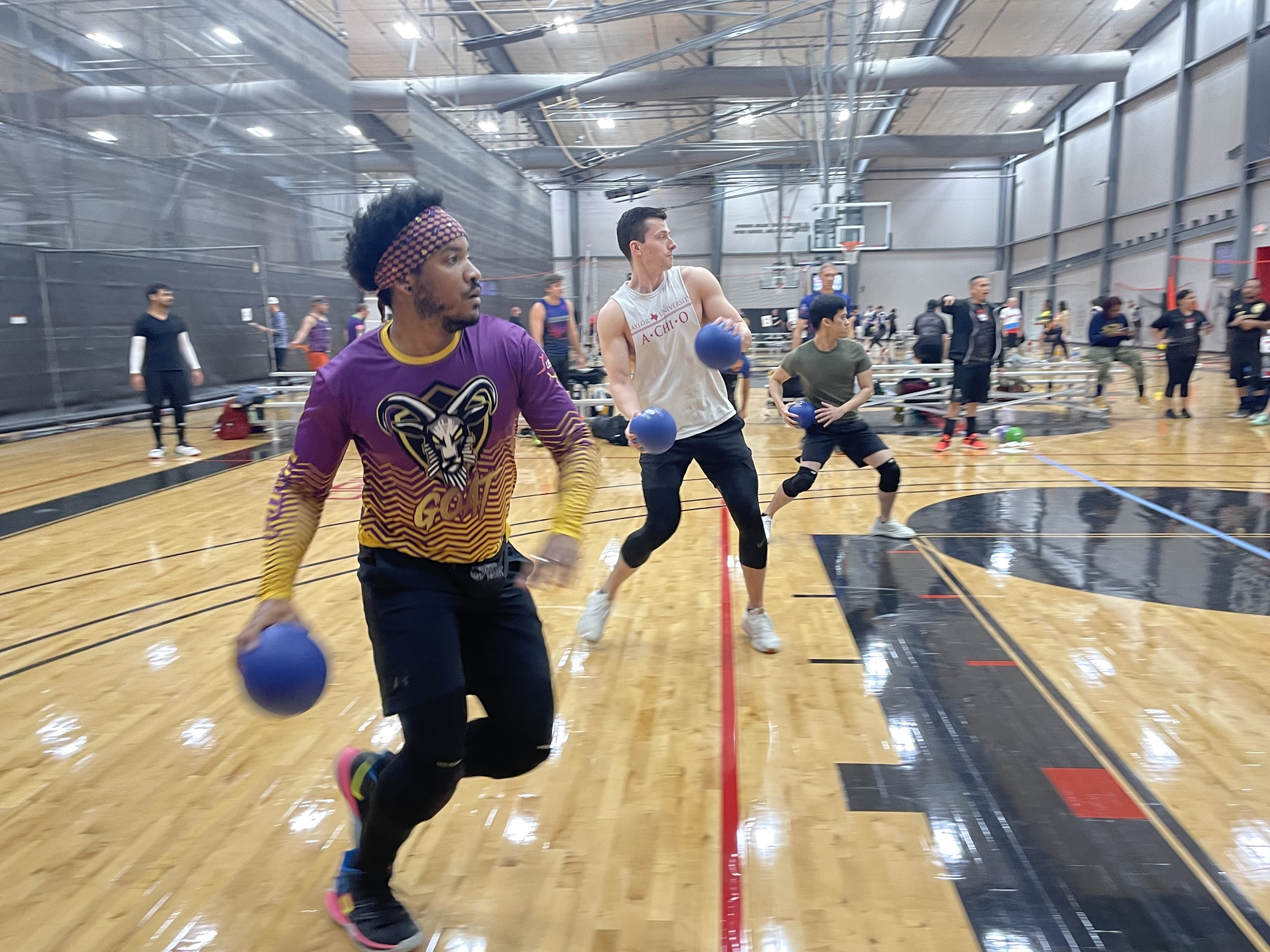 Photos of the Foam Dodgeball Championship 2022 (FDC 2022) held at the Drive Nation Sports facility at DFW International Airport on November 12th, 2022. The Foam Dodgeball Championship (FDC) is the annual championship tournament of the pro-am division of Major League Dodgeball (MLD).
PHOTOS

Broad Street Bullies

Boom Shakalaka in action!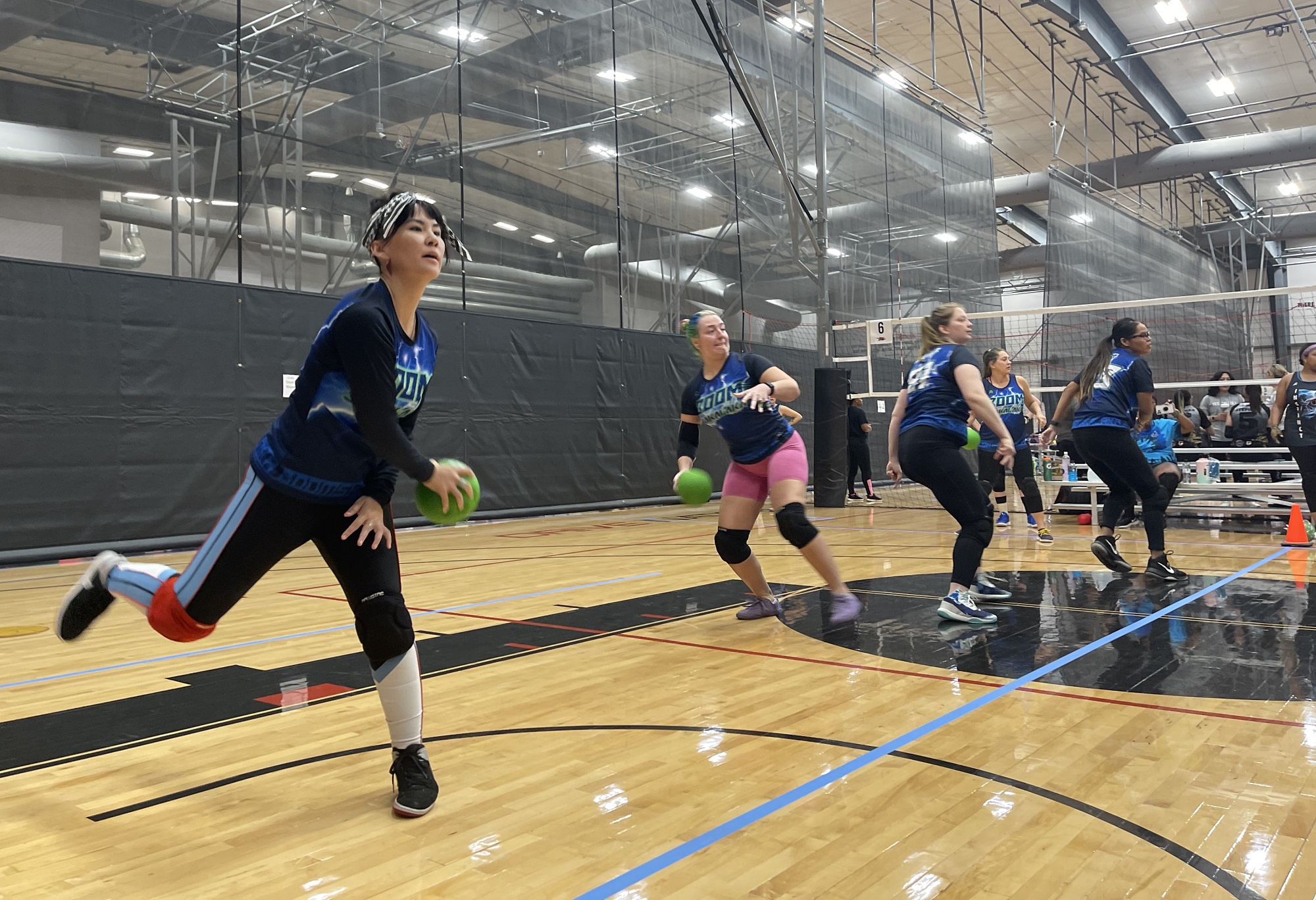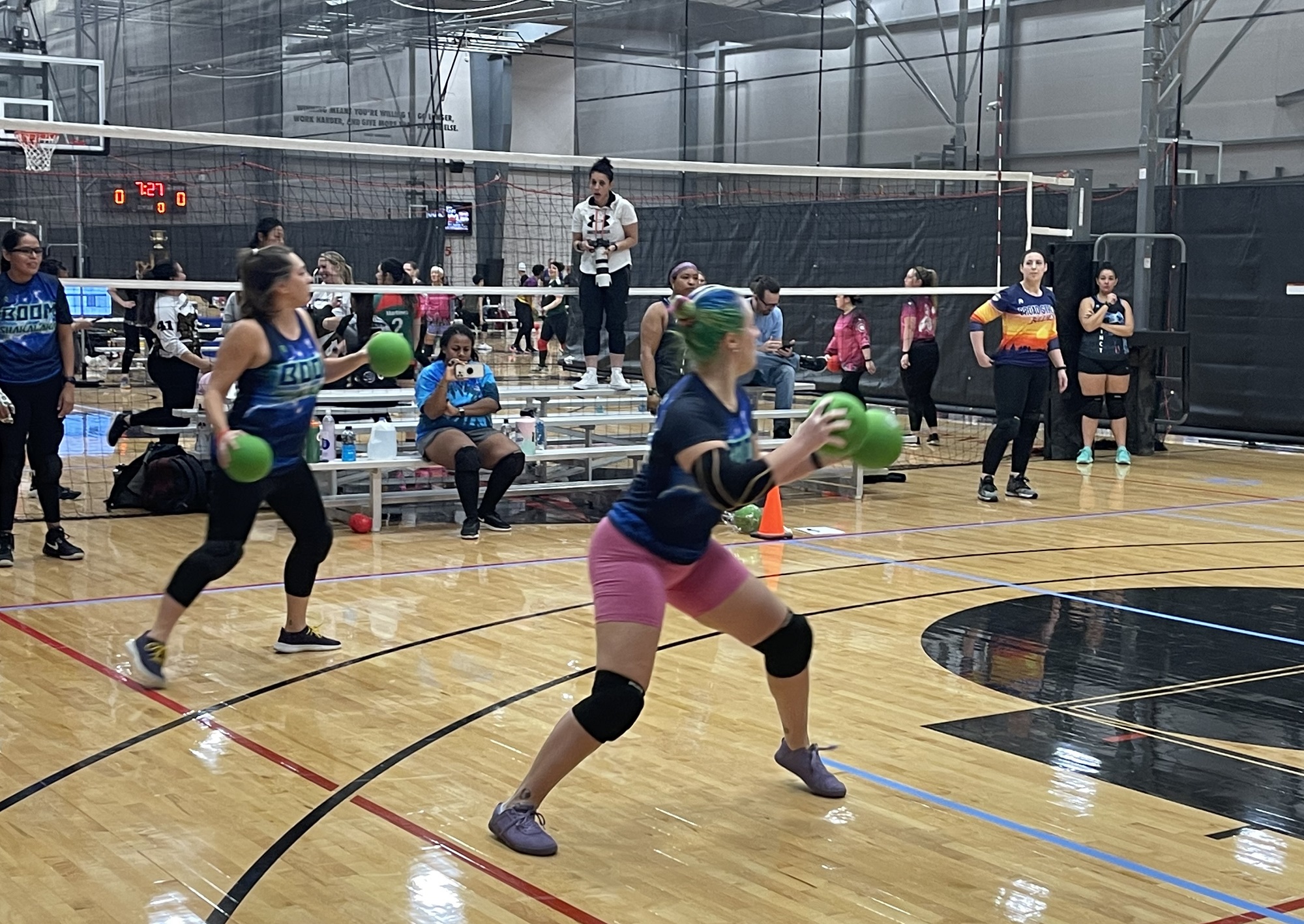 Fembots and Jason's Dream battle.

Dallas Storm competes at FDC 2022.

Category 5 had some awesome jerseys!

Anarchy's Billy Schmitt prepares to throw against Category 5.

Fembots plan their next play.

The Jason's Dream team led by Alexandra Shelton (right).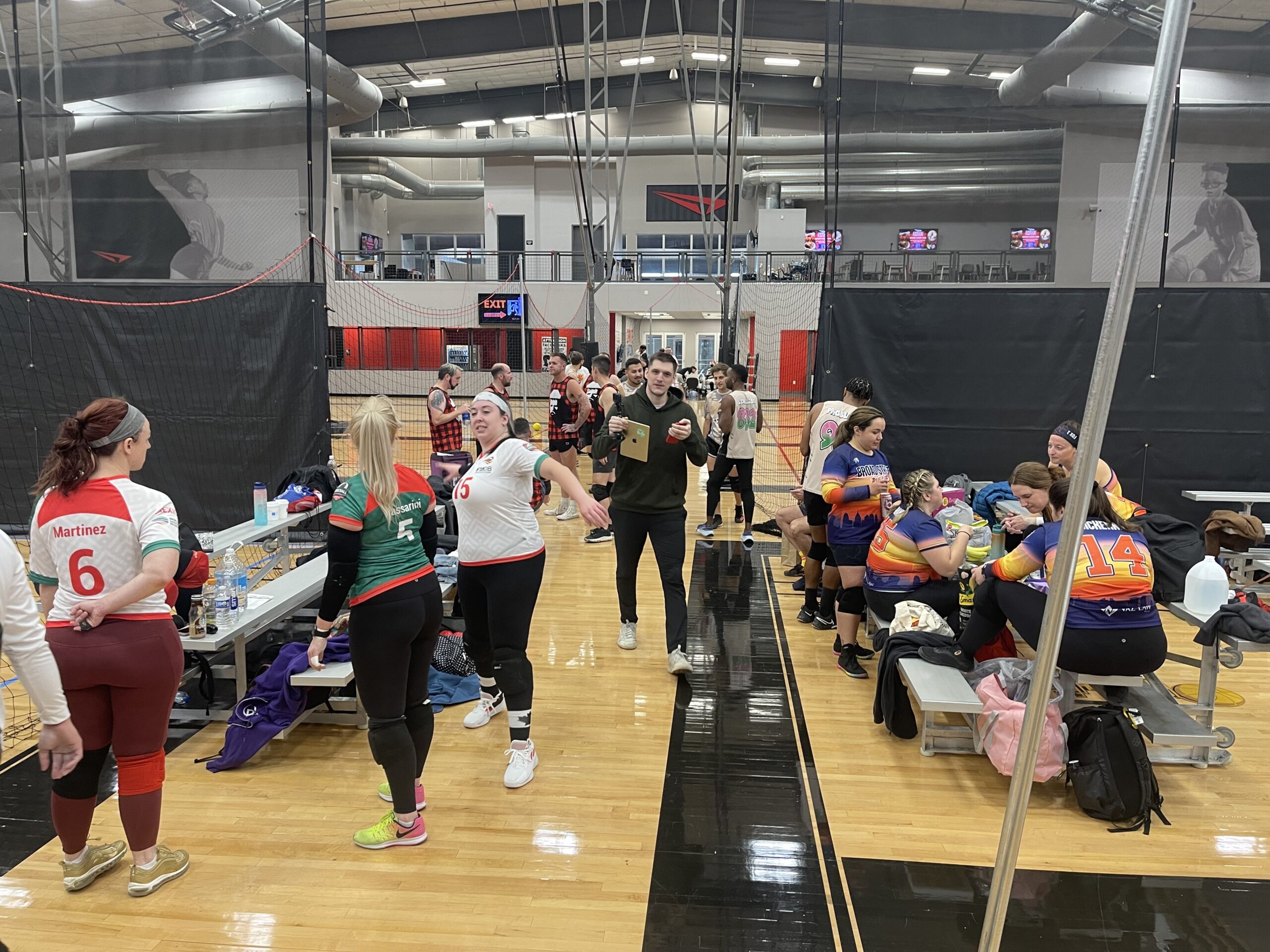 Chicago Task Force at the opening rush.

Outsiders

The It Girls from Austin, Texas.

Players anxiously await the bracket assignments.

Tournament co-director Joe Colella gives championship bracket instructions.

Atlanta Dodgeball Club

Shred's Dillon Clark-Oden makes a move.

Fortune at the ready.

Outsiders make a move.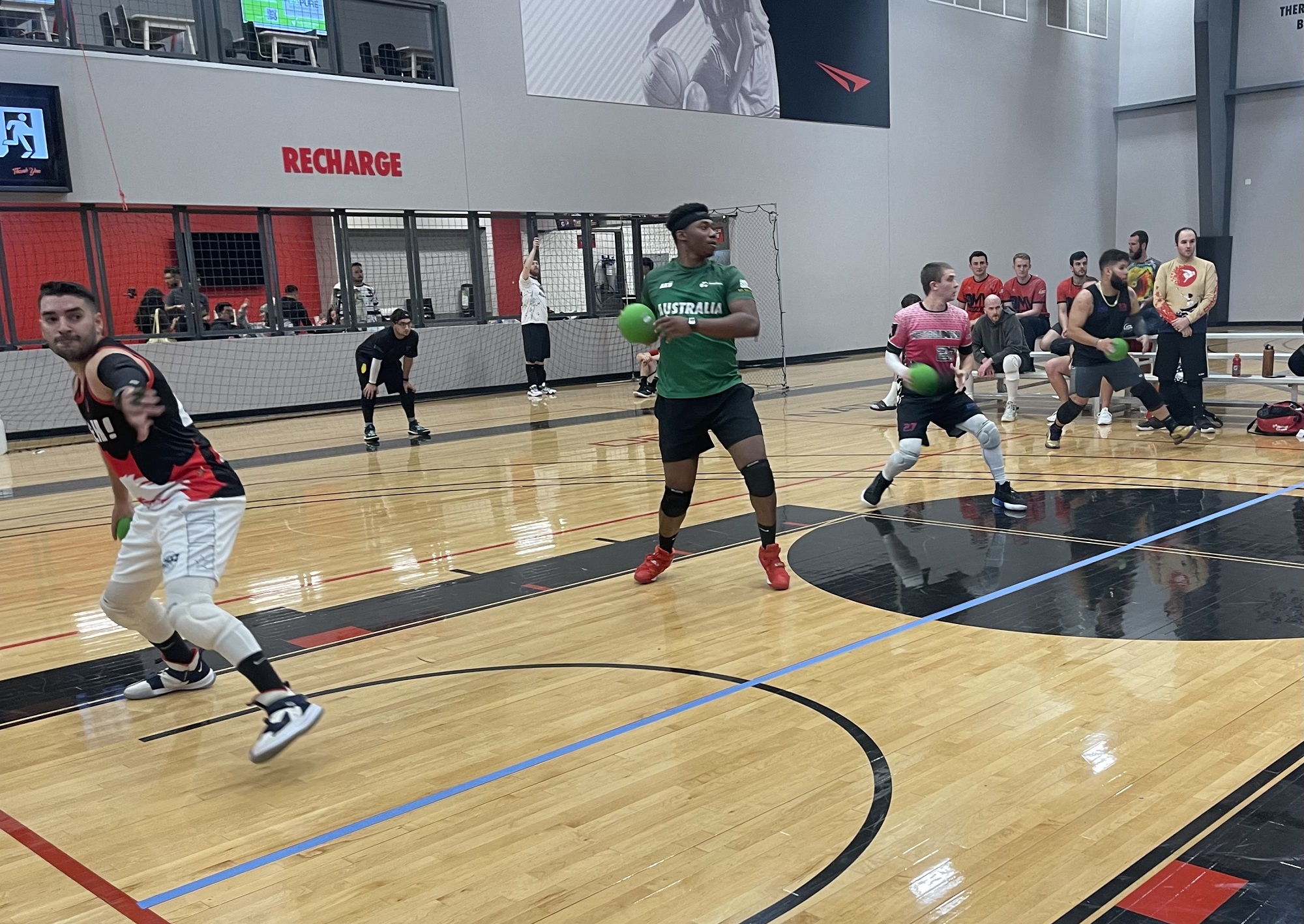 Broad Street Bullies having some fun.

Shred huddles after defeating Outsiders.

Men's division championship match between Shred and Fortune.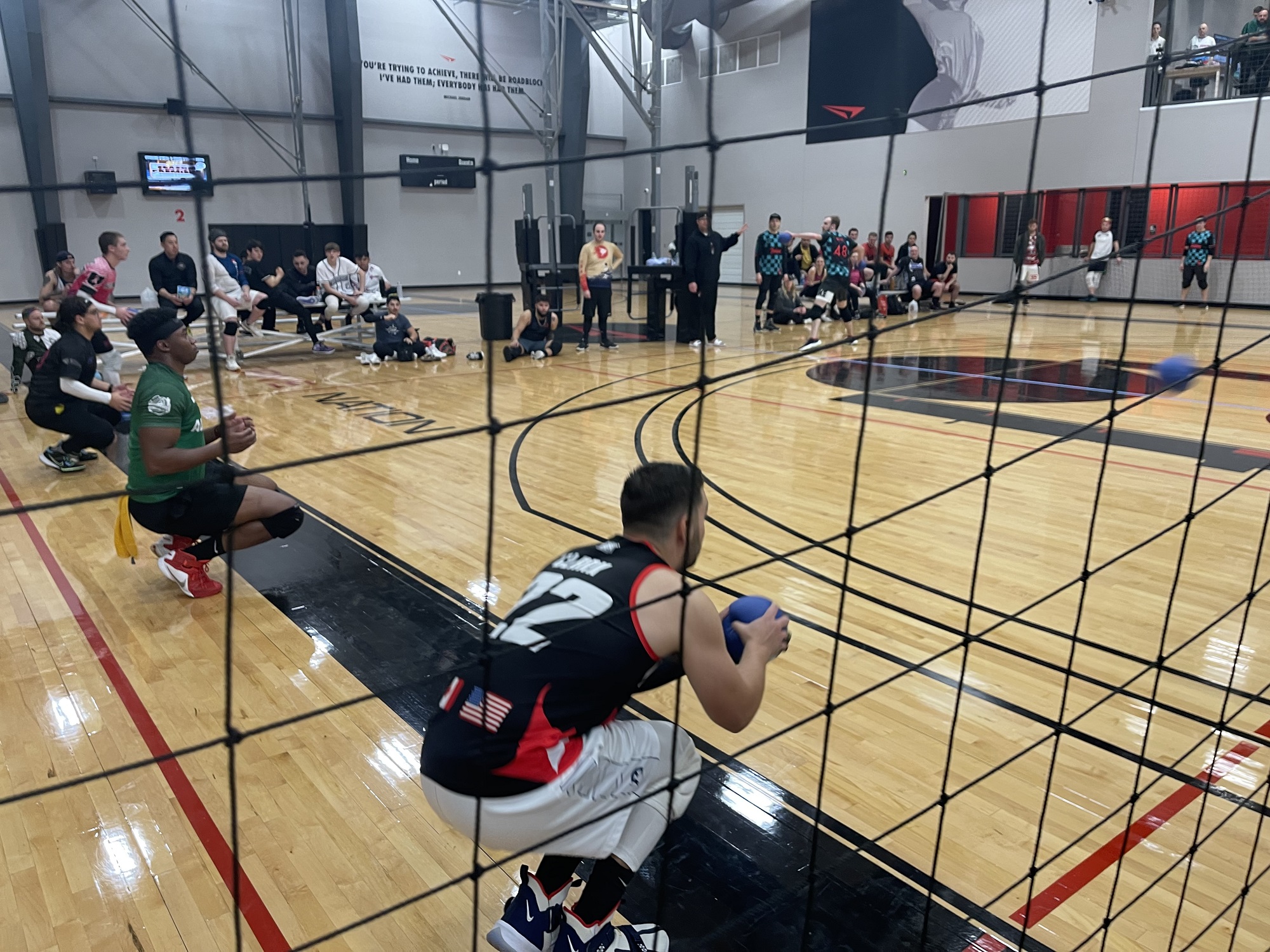 (TOP PHOTO: Brutes compete at the Foam Dodgeball Championship 2022.)