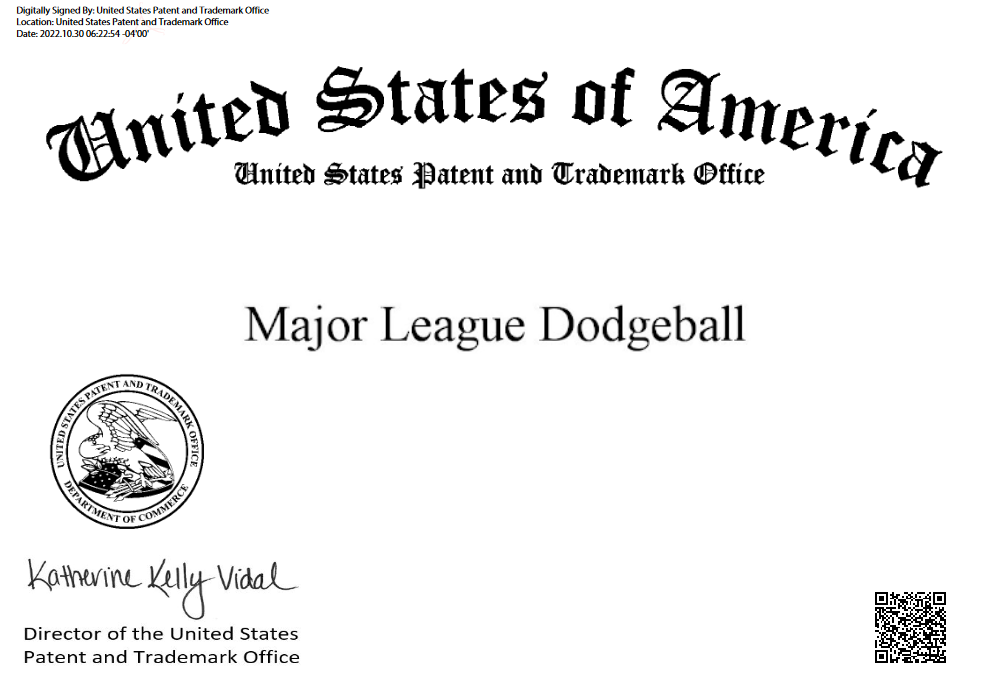 November 15, 2022
We are pleased to announce that our Major League Dodgeball® trademark has been registered with the United States Patent and Trademark Office (USPTO) effective November 15, 2022. The trademark registration number is 6903186.
The trademark will provide instant credibility for the new league. The name is perhaps the very best name for a professional dodgeball league and we look forward to using the trademark as we build the MLD brand.
The Major League Dodgeball trademark has already been the subject of a trademark infringement case where a former associate attempted to create a "MLDB – Major League Dodge Ball" league using our business plan and trademarked name. The party has been instructed to cease use of this name. When asked why they didn't just use another name for their league, they stated "they liked our name better!"
Imitation is the sincerest form of flattery that mediocrity can pay to greatness. – Oscar Wilde
Though we may be flattered by imitation, we will not be infringed. MLD will vigorously defend the trademark from all unauthorized use. The Major League Dodgeball trademark may not be used by a third party without express permission. To obtain permission, please contact us.