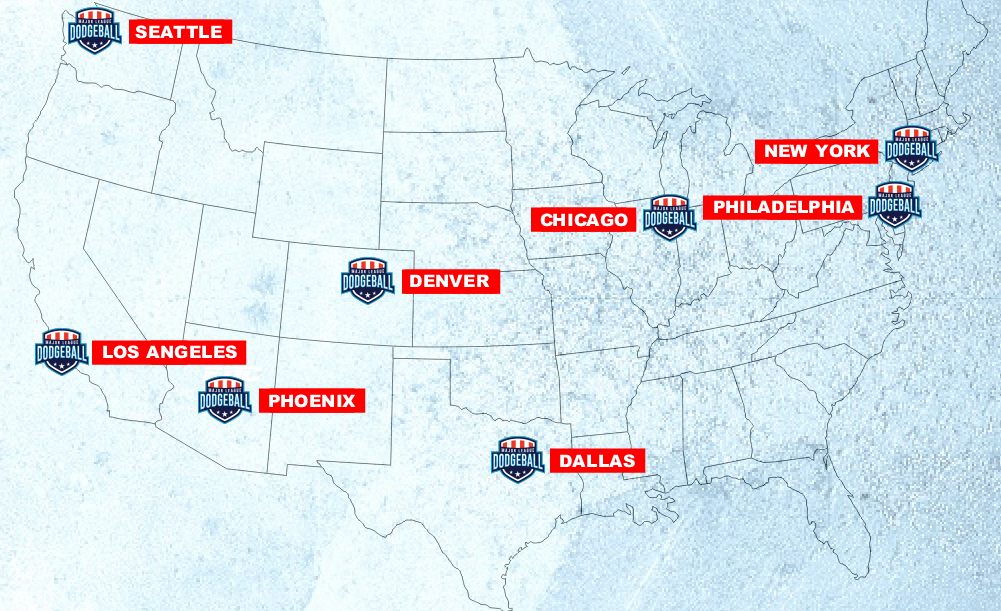 DALLAS, OCTOBER 18, 2022 – MLD is excited to announce the home cities for the first eight teams of Major League Dodgeball. The cities are as follows:
Chicago
Dallas
Denver
Los Angeles
New York
Philadelphia
Phoenix
Seattle
The cities were selected for their market status as well as their existing dodgeball presence.
"Our vision for MLD is to feature the top players and teams in North America in a highly entertaining format that builds value for players, teams, owners, advertisers, sponsors, stakeholders and fans," said Tom Wakefield, MLD CEO. "The selection of these eight initial cities will provide a strong foundation for this vision," added Tom Wakefield.
For more information visit mldodgeball.com.