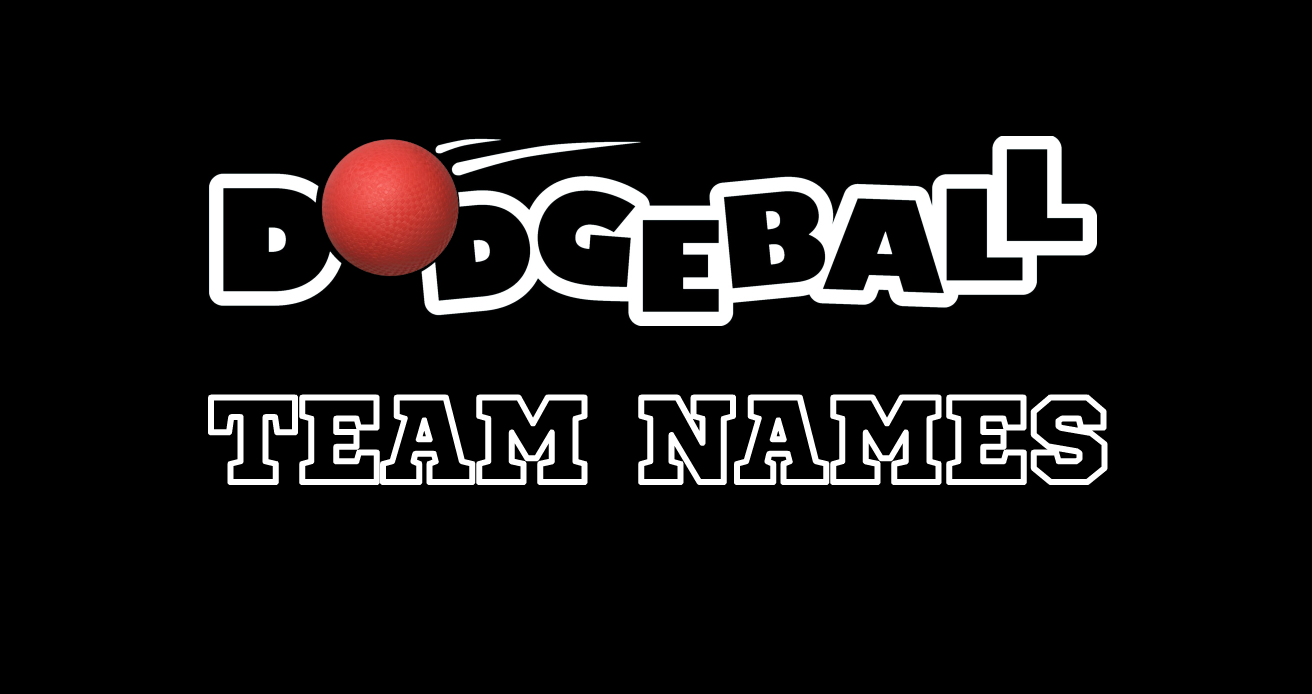 Searching for a cool dodgeball team name for your tournament or league? We are assembling the greatest collection of team names for dodgeball. Below is a list of dodgeball team names from the Dodgeball movie, from current and past dodgeball leagues and organizations, for women's dodgeball teams, plus words that can be used for dodgeball team names. We are always adding to the list so check back often. Contact us to send your favorite team name.
Team Names From the Movie Dodgeball: A True Underdog Story
The two main teams in the Dodgeball movie, the Average Joe's and the Purple Cobras, are similar to Hasbro's GI Joe and Cobra toys. However, you will need the Urban Dictionary to understand the innuendo behind many dodgeball team names.
Average Joe's
West Davenport Charging Donkeys (high school cheerleaders)
Clown Punchers
Girl Scout Troop #417
Kamikazes
Las Vegas Police Department
Lumberjacks
Marmots
M.I.L.F.S
Moose Knuckles
Mulchers
Poughkeepsie State Flying Cougars
Pouncers
Purple Cobras
She-Mullets
Skillz That Killz
Team Blitzkrieg
Wedgies
Yetis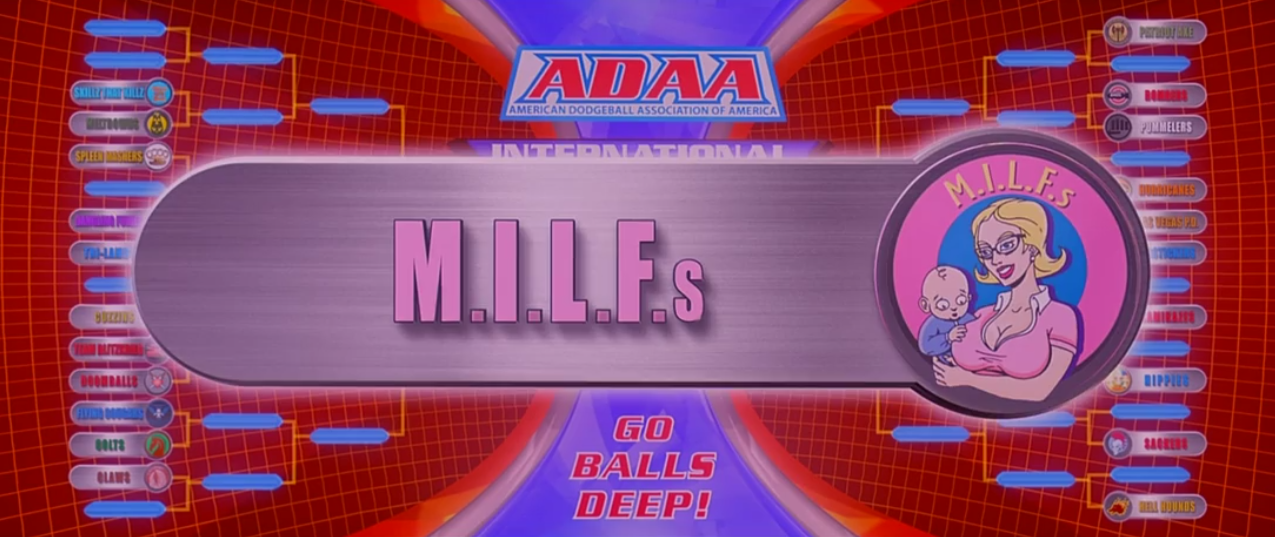 Dodgeball Movie Trivia: Look closely at this tournament bracket from the Dodgeball movie and you can see more names of the 32 teams in the tournament. The names include:
Bombers
Claws
Colts
Cuzzins
Dangling Furies
Doomballs
Hell Hounds
Hippies
Hurricanes
Meltdowns
Patriot Axe
Picstickers
Pummelers
Sackers
Spleen Mashers
Tri-Lambs
Womens Dodgeball Team Names
Women's dodgeball team names not listed elsewhere on this page.
Angry Beavers
Ballerinas
Balls N' Dolls
Dodging Divas
FinisHER
Hot Shots
No Balls
Rack Attack
SHEnanigans
Victorious Secret

PHOTO: Hot Shots women's dodgeball team at the Dodge for a Cause dodgeball tournament in Dallas.
USA Dodgeball team names and names from the Elite Dodgeball organization
Many teams from the Elite Dodgeball organization transitioned to the USA Dodgeball organization. While the Dodgeball movie spawned a decade's worth of funny team names, the sport has somewhat moved on to more competitive and serious names.
Abyss
Adrenaline Rush
Air Patrol
Aftershock
Alliance
Alpha
Anarchy
Anthem
Arkham
Arsenal
Ascension
Awakening
Aztecs
Badgers
Bald Eagles
Beauty and Beast Mode
Beavers
Bionic
Blackout
Blaze
Blindside
Blitz
Bloom
Body Snatchers
Box Cats
Brick Squad
Bulls
Cannons
Carbon
Category 5
Cherry Bomb
Chokehold
Clash
Cobalt
Continuum
Corruption
Crashers
Crush
Crysis
Dallas Thunder
Devil's Advocate
DIY
Doom
Doomsday
Dope
Double Tap
Dynasty
Dynomite
Dystopia
Echo
Envie
EXO
Family
Fembots
Final Justice
Finesse
Flash
Force
Fortune
Freeze
Frostbite
Fuego
Fury
Gamecocks
Goat
Golden
Golden Girls
Gorillas
Gridlock
Grit
Grizzlies
Grunge
Harakiri
Havoc
Heat
Headhunters
Hello
Hitmen
Hot Tamales
Incursion
Invasion
Judgement
Juggernaut
Kaiju
Khaos
Kill The Comp
Killshot
Klutch Mode
Kraken
Kryptic
LADC
Legacy
Legion
Lonestar Syndicate
Lovetap
Mafia
MASSacre
Melee
Misfits
Money Shot
Mount Olympus
Mountain Men
Nemesis
Night Shift
Nitrogen
Nope
Notorious
Nyce
Onyx
Outlaws
Outsiders
PNW Downpour
Pain
Poison
Pop That
Quantum
Rage
Raiders
Rebellion
Reign Bros
Retro
Ride or Die
Riot
Riptide
Riveters
Rogue
Rose City Raptors
Royal
Roybots
San Diego Rise
Saucy
Screaming Eagles
Shade
Showtime
Sin City Chosen
Southern Revolver
Sirens
Skillz
Skrap
Space Cadets
Smash
Snipers
St. Louis Storm
Stampede
Stealth Mode
Taken
Task Force
Team Awesome
TC Boosh
Team Impact
Team Precision
Team Shore
Team Stingers
The Dark Side
The Has-Beens
Thieves
Throw Me Something
Tigers
Titan
Trophy Wives
Union
Vendetta
Venom
Vixens
Voodoo
Wildcards
Witness
Woke
Wrecking Ballz
Yastuvo
Zero
Z Mode
Z Warriors
Zephyr
Teams from the defunct National Dodgeball League
Arizona Resistance
Boston Undertakers
Chicago Vendetta
Dallas Dobermen
Georgia Scorchers
Houston Bounty Hunters
Las Vegas Vipers
Men in Black
Minnesota Blur
Missouri Explosion
New York Epic
Oregon Avalanche
Philadelphia Justice
Pittsburgh Punishers
San Diego Crossfire
Seattle Bluedogs
Texas Shade
Virginia Rampage
More Dodgeball Team Names
All Dodge No Balls
Alter Ego
Arcane
Arch Enemy
Avenged
Avengers
Ball of Duty
Balls Deep
Balls of Fury
Ballsagna
Carnage
Clutch
Crush
Crunch
Crunch Time
Disturbed
Dodge-A-Saurus
Dodgeball and Chill
Dodgecoin
Dodgefathers
Dodgie Style
El Niño
Endgame
Fallout
Friends With Benefits
Game of Throwns
Girl Crush
Globo Gym
Grips
Heavy D
Head Shots
High Voltage
Hulk Throwgans
Inferno
La Niña
Magnum
Mavericks
Mighty Ducks
My Chemical Throwmance
Ninjas
Not in the Face
Onslaught
Overkill
Perk 4
Raptors
Reapers
Reckless
Reservoir Dodge
Resurrection
Ricochet
Sitting Ducks
Slayer
Sober
Swag
TBD
Tired of Winning
Titans
Underdodge
Unleashed
Untouchaballs
Warlords
X-Factor

PHOTO: A member of the Dodgeball Ninja Commando Team at the Detroit Cup 2013.
This list of dodgeball team names is a work in progress and we are always updating the page with new names. Contact us to suggest your dodgeball team name.