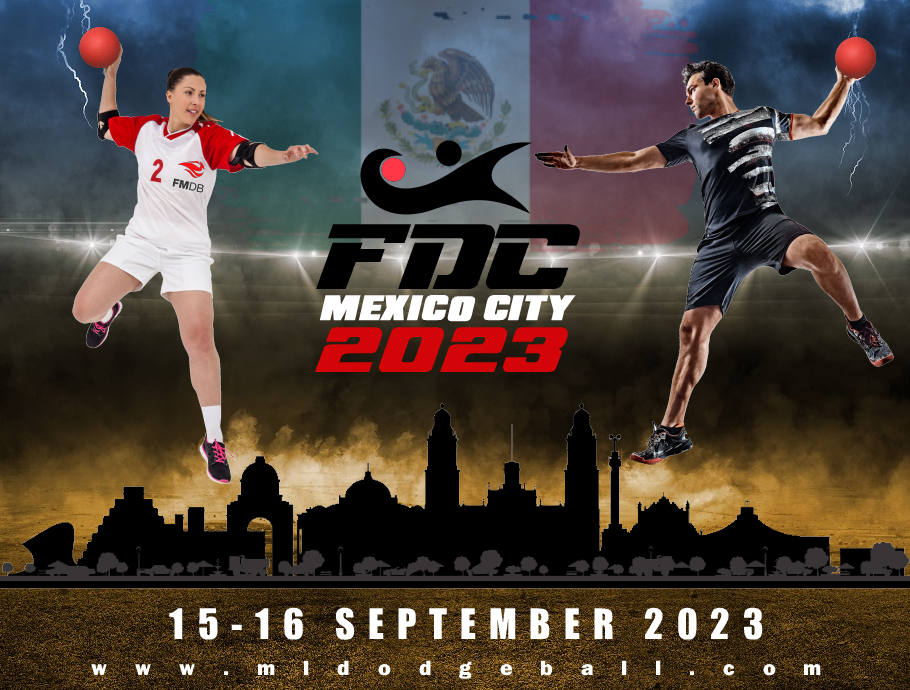 FDC Mexico City 2023 is tentatively scheduled for September 15-16, 2023 in Mexico City. The tournament is presented by the Federación Mexicana de Dodgeball, the Asociación de Dodgeball de la CDMX and Major League Dodgeball in affiliation with the World Dodgeball Federation (WDBF).
The two-day tournament will feature teams in both men's and women's divisions competing in a round robin tournament followed by a seeded single-elimination championship bracket. WDBF rules and 7-inch foam dodgeballs will be used for the fastest and most competitive dodgeball action.
FDC Mexico City 2023 builds on the inaugural success of FDC Mexico City 2022, held at the Deportivo Plan Sexenal sports complex in Mexico City on June 24-25, 2022.
September 16th is also the date of Mexican Independence Day. The coinciding date will provide FDC Mexico City 2023 participants the opportunity to experience activities and festivities related to the holiday.
Stay tuned for more information about FDC Mexico City 2023…
POSTERS